Jun 02, 2013 - pintastic.com -

31
Start today your own social media like Pinterest. This is the first and the only one exact pinterest clone script on the market. This is Pintastic!
Jun 02, 2013 - pinpress.net -

28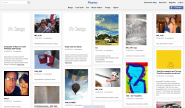 Your personal standalone pinboard! This premium Pinterest Wordpress Theme represents the exact Pinterest layout, but on Wordpress! No plugins needed - the template works out of the box!
Jun 02, 2013 - themeforest.net -

26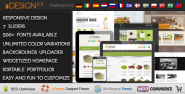 is a very powerful theme which suits both, users with no programming background as well as advanced developers. It will help you build your site in no time to your liking with minimal effort. It empowers you to set any color to elements such as backgrounds, links, text, menu links, etc.
Jun 02, 2013 - themeforest.net -

29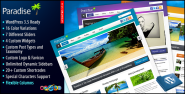 Version 1.4 is out! WordPress 3.5 is supported! Theme Description: Paradise Wordpress Theme uses a great deal of white space, combined with a light background to create an ultra-clean feel to thi...
Jun 02, 2013 - themeforest.net -

27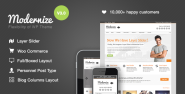 Modernize is a new era of wordpress theme. You can discover many new awesome features in this theme. For example 'Page Builder', it allow you to create page easily by drag-drop module. Moreover, it comes with many options on that Also, to change color elements, it won't be a big deal anymore, with our new admin panel, you can access to almost of all elements color.
Jun 02, 2013 - ultimatumtheme.com -

26

CREATE AMAZING WORDPRESS SITES WITH NO CODING KNOWLEDGE Ultimatum is not just a WordPress theme or framework. It is a total design suite and powerful application builder at the same time.
Jun 02, 2013 - themeforest.net -

31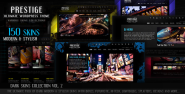 Last Version 1.4 (released 16 April, 2011) Update instruction Version 1.3 (released 23 December, 2010) Version 1.2 (released 18 November, 2010) Version 1.1 (released 9 November, 2010) Version 1.0 (released 21 October, 2010) Prestige is an unique and advanced WordPress theme. It comes with a big pack of various skins, shortcodes, widgets and fonts.
Jun 02, 2013 - themeforest.net -

26
Updates Update on 4/29/13 - Updated style.css to accommodate the Contact Form 7 update for input type=email. Update on 4/15/13 - Updated WordPress version to 3.5.1, theme passed tested successfully. Update on 12/13/12 - Updated WordPress version to 3.5, theme passed tested successfully.
Jun 02, 2013 - demo.rockettheme.com -

24
If WordPress is set to RTL mode, in its language settings, the Dominion theme will automatically adjust to its RTL layout. The widgets will invert inside a row, such as first showcase widget and the showcase last widget being in alternate locations; the various theme elements such as the breadcrumbs and typography will also flip; and also the menu will adjust accordingly.
Jun 02, 2013 - themeforest.net -

26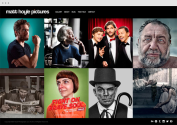 Our theme comes with the demo content as well as the theme options settings. With "One click install" feature you can setup this theme with the same look as on preview in just a couple of clicks. * Images from preview are not included Get more traffic back to your site by installing the WordPress plugin.
Jun 02, 2013 - themeforest.net -

23
Skylab is a Premium Portfolio / Photography WordPress Theme with an innovative, touch navigation super smooth hardware accelerated slider designed for photographers, illustrators, graphic designers, art and creative directors, movie directors, architects, luxury businesses or bloggers. It's equally adept at showcasing design or photography projects.